Company
Hassmann SA is distinguished by its dynamism, production capacity, quality, inventories, and flexibility to meet the market's needs, always seeking full customer satisfaction.
Our History
1955
The history of Hassmann S.A. began in October 1955, when, after two years of marriage, the Austrian Karl Hassmann and his Brazilian wife Elka decided to return to Imigrante/RS, Elka's hometown, and together with his brother and two friends, founded a society to open a small business in the municipality. The company, called Hassmann Lagemann & Cia. Ltda., started as a simple workshop for equipment maintenance and manufacturing
spare parts. It prospered by producing agriculture equipment, like manual planters and wheelbarrows, and frames, which incited in Karl a bigger dream, to have a factory that produced serial products.
1960
With the clear objective of producing a serial product, which complied with international standards and was a necessary good in the country, in 1960, the company started producing its first bolts, along with turned hex steel nuts. A short time later, the partnership with the other three partners was dissolved, leaving only Karl and Elka at the head of the company.
1962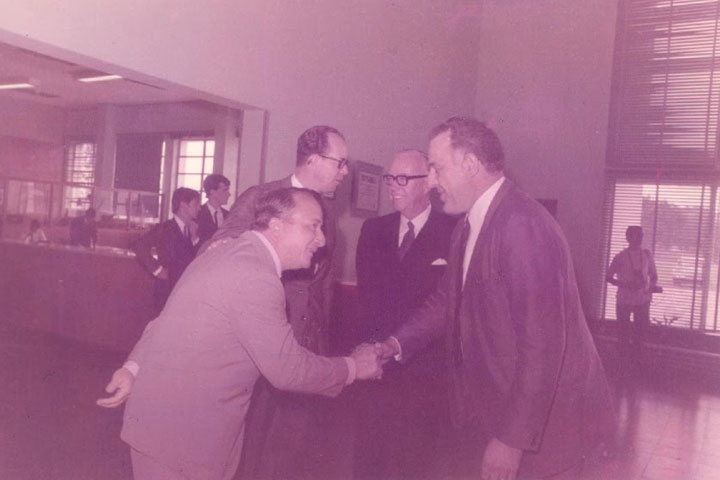 Despite all the adversities faced at the time, in 1962, the company began producing hot forged fasteners. The following year, with competence and dedication, it began supplying parts for important national industries, such as Randon.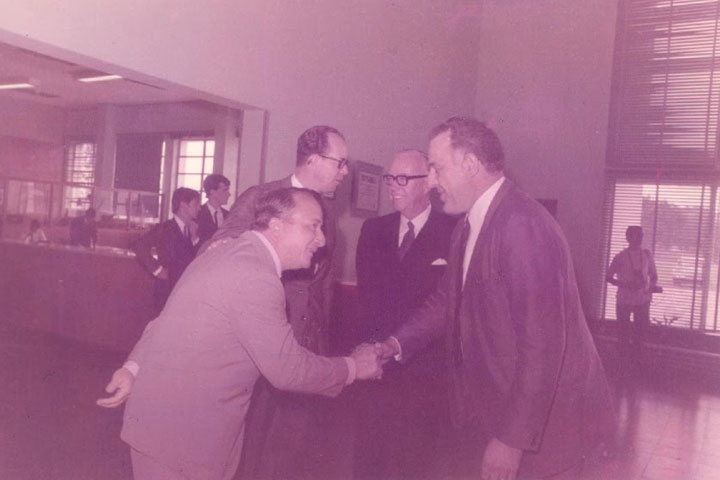 1968
During a turbulent year in the political scenario and a cycle of economic expansion, Hassmann kept growing, and the production of cold-forged fasteners entered the company's portfolio.
1971
In 1971, since only Karl and Elka Hassmann remained in management as partners and the activity segment was well defined, the company adopted the name Metalúrgica Hassmann S.A., a definitive step towards expansion in the segment.
1978
With business on the rise, in 1978, Hassmann became a parts supplier to the first automotive company in Brazil, Scania. A significant achievement for a company that had already established itself as a national reference in the category.
1989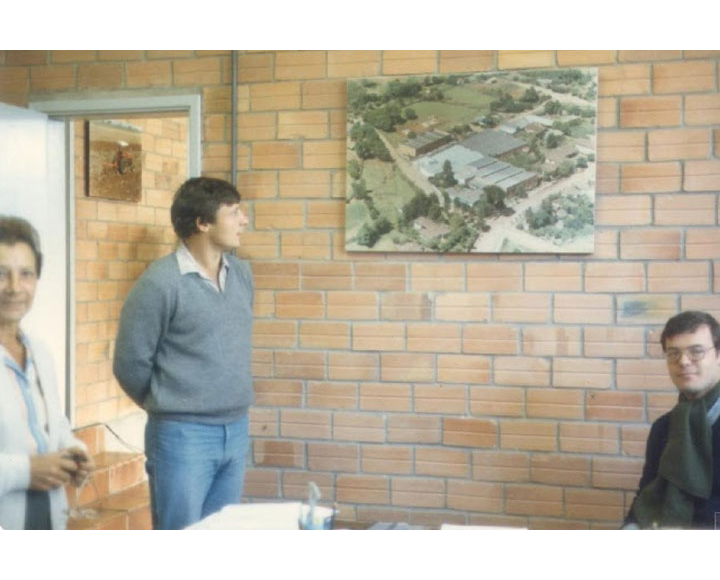 That year, Hassmann Metallurgic's management reinvented itself and embraced Carlos and Peter Hassmann, Elka and Karl Hassmann's sons, as new members for running the company with their parents.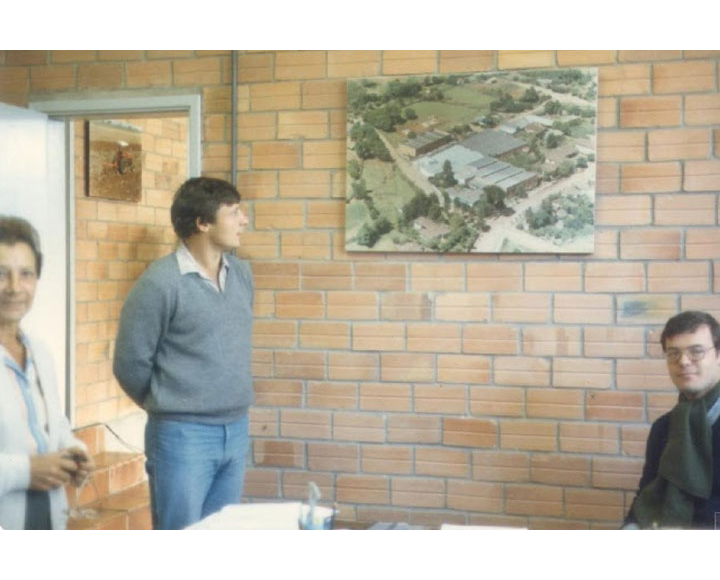 1996
In 1996, the company receives ISO 9001 certification, with a set of management practices that attests to the company's competence in Quality Management.
1998
In order to expand its operating market, in 1998 Hassmann carried out its first export, and the first client was from Bolivia. The results were so positive that only three years later, in 2001, came the first export to the United States, to WABCO.
2004
In 2004, Hassmann received ISO/TS 16949 certification, enabling the company to supply items to automakers in the automotive sector.
2006
In 2006, while the country witnessed surprising improvements in economic and social indicators, Hassmann expanded its business to the European market, starting a partnership with the company B&M Germany.
2009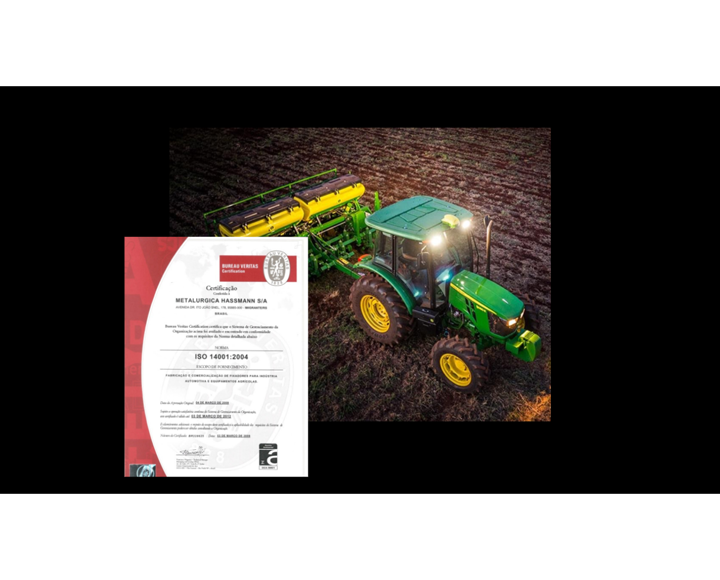 In 2009, Hassmann carried out its first export to John Deere, an agricultural company considered the first equipment manufacturer in the United States. Also, it received ISO 14001 certification, which contemplated the company's environmental commitment.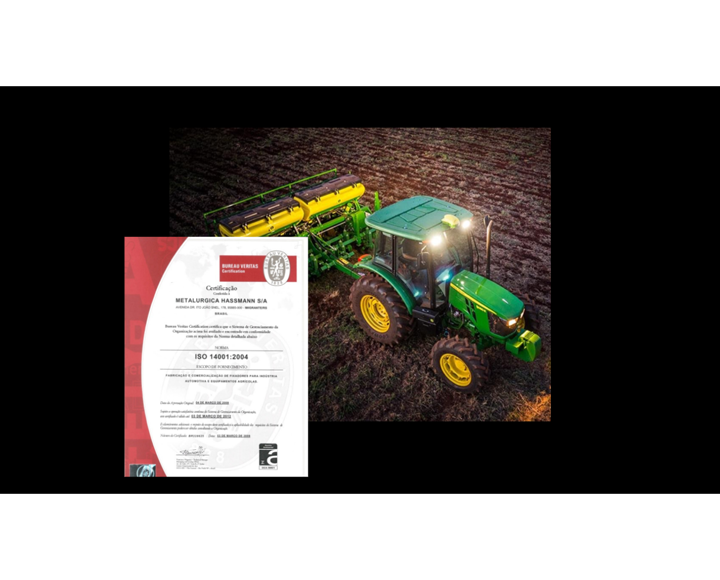 2010
Keeping the family tradition, Augusto and Letícia, Carlos' son and Peter's daughter, started to follow their fathers' footsteps and began their activities in the company.
2012
With the national market booming, Hassmann broke its record in investments, increasing its productivity, modernizing its equipment, and consolidating itself among the largest fasteners producers in Brazil.
2015
Although the country was facing a major economic crisis, Hassmann continued to accomplish great deeds, such as the acquisition of TECNOCOAT, located in Caxias do Sul/RS and active in the surface treatment of metals business.
2018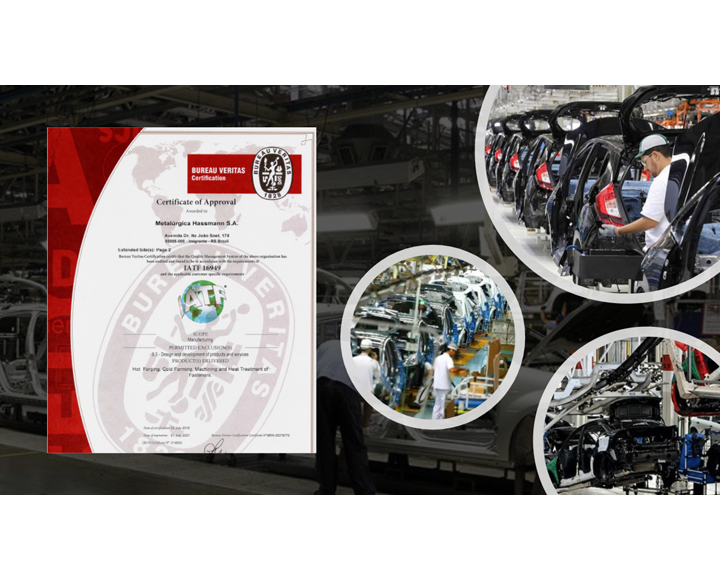 Meeting the requirements of the automotive industry, Hassmann obtains the IATF 16949 certification.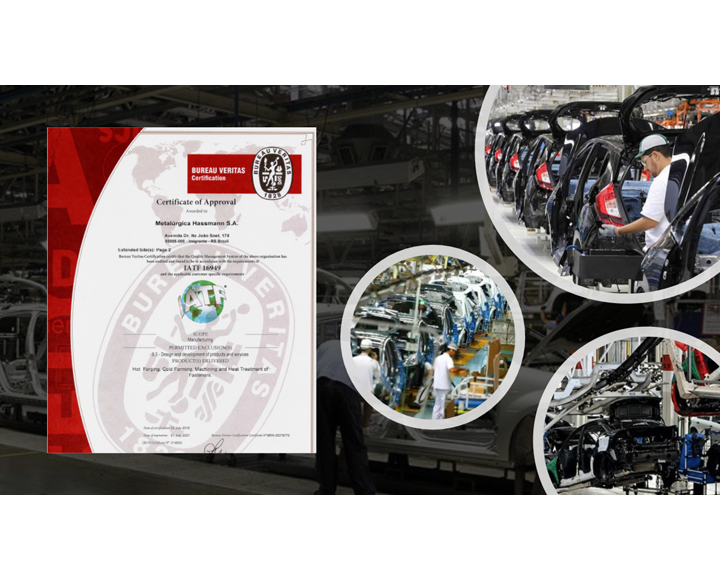 2019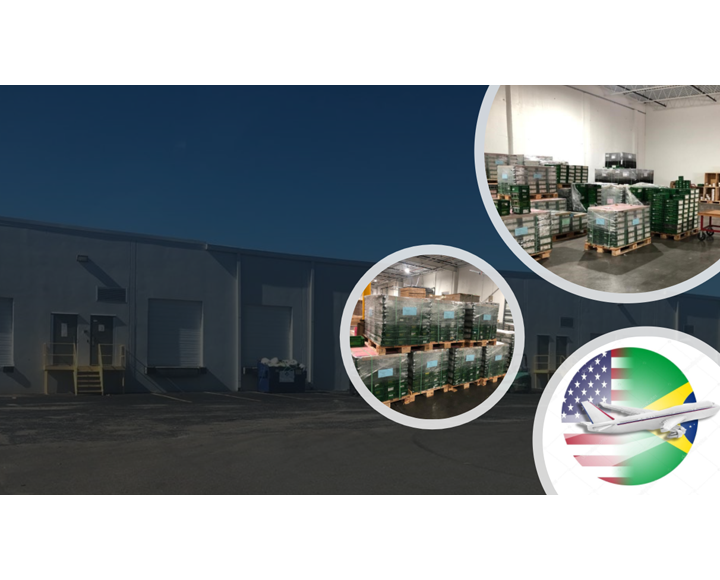 Hassmann is already recognized as one of the largest fasteners manufacturers in the country and opens its first branch in the United States, located in Tampa, Florida, to support its exports.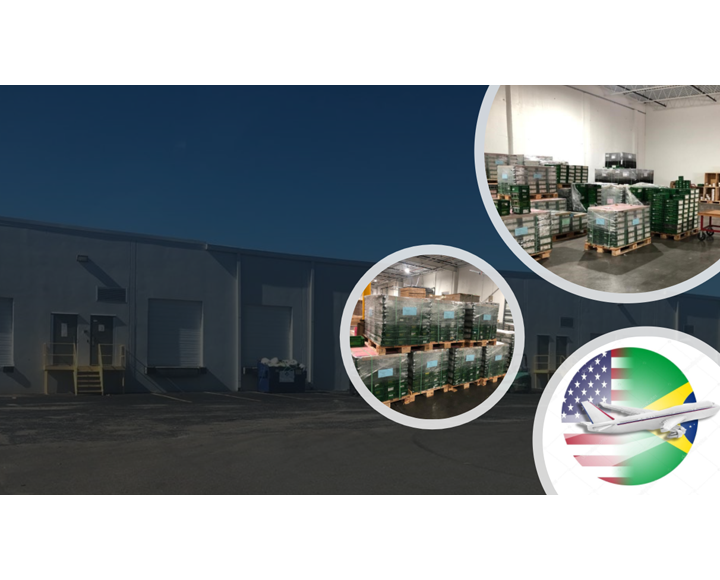 2020
The year 2020 was marked by changes, starting with Hassmann's new distribution center's inauguration, a high investment in a modern project strategically designed for expanding physical space, optimizing internal logistics, and improving the agility in the delivery of products. With 65 years of experience, there is also the opportunity to further consolidate its position in the market with a strategic name change. The expression "metallurgical" no longer represented the complexity and grandiosity of the industrial sectors. Therefore, the corporate name of Hassmann S.A. is adopted commercially, as well as the company's new visual identity, which covers the redesign of the brand and the creation of a new symbol inspired by tradition, quality, and commitment.
Hassmann today
Today, the company occupies a prominent place in the fasteners field, having an installed capacity to produce more than forty thousand different types of screws, rivets, and special parts, always following strict quality standards.
As a result of this capacity, Hassmann has a solid position in the market, supplying its products to the Automotive, Agricultural, Truck, Construction Machinery industries, among others.
With Quality and Environmental Management Systems implemented and certified for decades, Hassmann has consolidated a high-quality standard, as well as a deep respect for the environment and the next generations.
Our certifications
Downloadable documents
Factory
Warehouse
Distribution Center
Distribution center, Warehouse and Factory
Imigrante/RS (Brazil)
+ 40.000m²
factory area + warehouse in the city of Imigrante/RS - Brazil
+ 400
highly skilled employees
+1,8K t/month
current production capacity, with constant investments to increase production
+ 25 countries
and export to all continents
Cold forming
Gauges (min/max)
Millimeter line: M5 to M24
Inch line: 1/4" to 1"
Length (min/max)
Millimeter line: 8mm to 320mm
Inch line: 3/8" to 12"
Hot forming
Gauges (min/max)
Millimeter line: M6 to M30
Inch line: 1/4" to 1.1/8"
Length (min/max)
Millimeter line: 200mm to 800mm
Inch line: 8" to 30"
Resistance Classes
ISO 898-1: 4.6/4.8/5.8/6.8/8.8/9.8/10.9/12.9
SAEJ429: Grades 2/5/8
Surface finishes
Trivalent White Zinc Plating
Trivalent Yellow Zinc Plating
Hexavalent Yellow Zinc Plating
Trivalent Olive Green Zinc Plating
Trivalent Black Zinc Plating
Zinc Iron
Transparent Zinc Nickel
Black Zinc Nickel
Hot-Dip Galvanized
Silver Geomet
Black Geomet
Zinc Phosphate
Manganese phosphate
Copper
Tin
Thermal Black Oxide
Locking elements
Nylok Patch
Nytemp
Precote
Driloc
Scotch Grip
Nycote
Nytork
Nystay
Vibraseal
Technological 15"
More than 65 years in fixation.